Why you may have to wait for your shingles vaccine
Shingles vaccination programme
From 1 September 2023, the vaccine programme is being offered to healthy people turning 65 or 70 years on, or after, that date.
The roll out will continue at these ages until all those aged 65 years in 2023 have turned 70 and been offered vaccination (in 2028).
In 2028, the vaccine offer will also be extended to those turning 60, as well as those turning 65.
In 2033, the Shingrix shingles vaccine will become a routine offer at age 60 (by which time all those turning 65 years will have already been offered the vaccine). Once you have become eligible, you will remain eligible for the shingles vaccine until your 80th birthday.
Eligibility
You can view or download information on the eligibility for the programme.
People aged 50 years and over with a severely weakened immune system
If you have a severely weakened immune system and are over 50, you remain eligible and there is no upper age limit.
Individuals aged 65 years who are not eligible for the vaccine this year
Anyone whose 65th birthday occurred before 31 August 2023 will not be eligible until they turn 70. You will be invited by your GP practice to have the vaccine.
Eventually the vaccine will be offered to everyone over 60 but this is being phased in to make sure the NHS can deliver this programme effectively alongside other seasonal and routine vaccination programmes and other healthcare priorities.
The roll-out is based on the advice of the Joint Committee on Vaccination and Immunisation (JCVI). When any vaccination programme is introduced, difficult decisions need to be made on who will be eligible first and in what order they should be offered the vaccine. These decisions are based on a combination of factors including the risk of the disease and the effectiveness of the vaccine in different age groups, vaccine supply and the capacity of the NHS to deliver the programme alongside other important healthcare priorities.
Eligibility if you turn 65 in 2024
You will be eligible to have your shingles vaccine once you turn 65. Your GP practice will invite you.
Individuals aged 66 to 69 years
Individuals aged 66 to 69 years will have to wait until they become 70 to receive shingles vaccine.
Programmes that initially require vaccination of a large number of people are complicated to deliver. The order of the rollout is based on the advice of the JCVI who advised that the shingles vaccination programme could be implemented in stages. It is expected that a phased rollout will be more effective than a one-off campaign to reach everyone eligible. ## Why you need 2 doses of Shingrix vaccine
Shingrix is a non-live vaccine, and you will need 2 doses to give you the best longer-lasting protection.
For most people the second dose of Shingrix will be offered from 6 to 12 months after the first dose. If you have a severely weakened immune system your second dose of Shingrix should be given earlier, but at least 8 weeks after dose one. Your GP practice will let you know when to book for the second dose.
Missing your shingles vaccine
If you missed your first dose of shingles vaccine
You can still have your shingles vaccine if you are in an eligible age group.
If you missed your second dose of vaccine
You can still have your shingles vaccine, you should contact your GP practice to arrange an appointment for your second dose.
If you are over 80 and have a severely weakened immune system and you missed your vaccine
You can still have your shingles vaccine. Anyone aged 50 and above with a severely weakened immune system can have the shingles vaccines. You should try to have it as soon as possible.
Shingles vaccine given with other vaccinations
You can have your shingles vaccine at the same time as your COVID-19, flu or pneumococcal vaccine. Don't delay vaccination, have your vaccines as soon as you are invited by your GP practice.
Paying for the shingles vaccine privately
The Shingrix vaccine is available at cost from private vaccination clinics to anyone aged 50 years and over.
Further information
Guide to the shingles vaccination leaflet.
Shingrix vaccine patient leaflet – given as 2 doses.
Covid 19 vaccinations for the 2023/24 autumn winter season
Please see below a list of pharmacy sites in Hillingdon delivering Covid 19 vaccinations for the 2023/24 autumn winter season
| | |
| --- | --- |
| Pharmacy site | Address |
| Boots | 132 Uxbridge The Chimes Shopping Centre, 128 Intu Uxbridge, The Chimes Shopping Centre, High Street, Uxbridge UB8 1GA |
| Carters Pharmacy | 41 Salisbury Road, Pinner, London HA5 2NJ |
| Daya Pharmacy | 750 Uxbridge Road, Hayes, Middlesex UB4 0RU |
| Eastcote Pharmacy | 111 Field End Road, Eastcote, Middlesex HA5 1QG |
| H A Mcparland Hayes | 522 Uxbridge Road, Hayes, London UB4 0SA |
| Harefield Pharmacy | 12E High Street, Harefield, Uxbridge, Middlesex UB9 6BU |
| Howletts Pharmacy | 81 Howletts Lane, Ruislip, London HA4 7YG |
| Lansbury Pharmacy (Hayes) | 102 Lansbury Drive, Hayes, Middlesex UB4 8SE |
| Lawton Pharmacy | 8/9 Crescent Parade, Uxbridge Road, Hillingdon UB10 0LG |
| Mango Pharmacy LTD | 3 The Parade, High Street, Cowley, Middlesex UB8 2EP |
| Nuchem Pharmacy | 24 Coldharbour Lane, Hayes UB3 3EW |
| Oakleigh Pharmacy - Hillingdon | Dellata House, Uxbridge Road, London UB10 0LU |
| Puri Chemist Limited | 165 Ryefield Avenue, London UB10 9DA |
| Ross Pharmacy | 28 Joel Street, Northwood, Middlesex HA6 1PF |
| Ruislip Manor Pharmacy | 53 Victoria Road, London HA4 9BH |
| Sharmans Chemist | 3 Clive Parade, Maxwell Road, Northwood HA6 2QF |
| Statue 2 LTD T/A Vantage Pharmacy | 252 Kingshill Avenue, Hayes, Middlesex UB4 8BZ |
| Vantage Pharmacy | 1 Park Parade, Barra Hall Road, Hayes, Middlesex UB3 2NU |
Local Trust
Hillingdon Hospital is offering the covid 19 autumn booster vaccination
Booking to attend a vaccination site
Some pharmacies also offer walk-ins, to find your local pharmacy offering a walk-in service, visit the 'Grab-a-Jab' website'.
You don't need to be registered with a GP to attend the walk in service
To check eligibility, availability and to book for a covid vaccination, use the National Booking Service.
Link: Book or manage a coronavirus (COVID-19) vaccination - NHS (www.nhs.uk)
Your online GP Record
Most of our patients over 16 can now see new information added to their health record. This includes notes from your GP appointments, test results, medications, and letters from hospitals added to your record since [date]
You can view this via the NHS App, NHS website, or another GP online app you use. If you don't want to see your record, speak to your GP. You can visit www.nhs.uk/gp-record for more information or visit our website.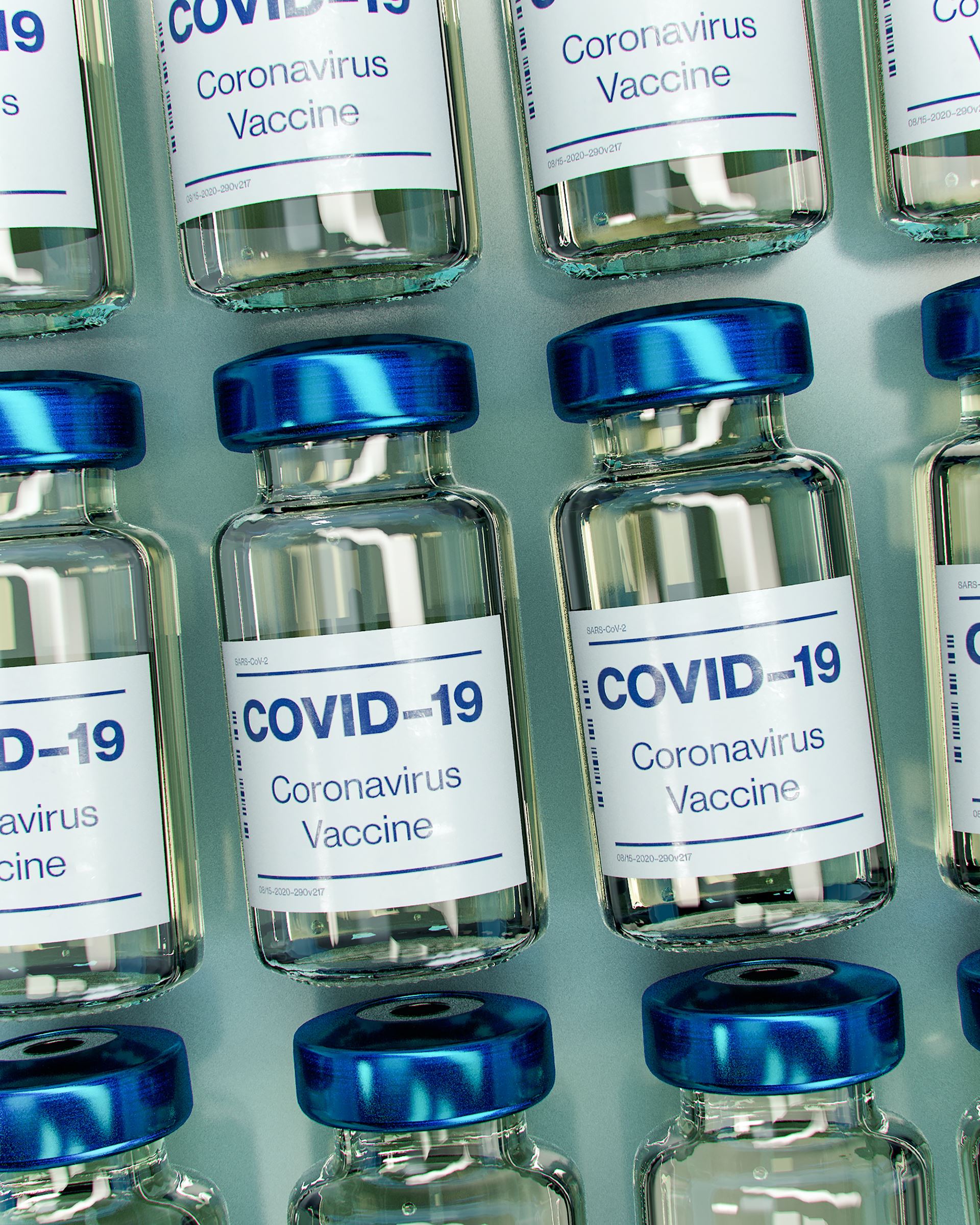 Covid vaccines winter 2023
Covid vaccines will not be offered routinely to healthy under-65s this winter, following advice from UK immunisation experts.
Last autumn, all over-50s were invited for a booster jab to protect them during the winter months.
But only the over-65s should get the option this year, the Joint Committee on Vaccination and Immunisation said.
Younger people with health problems, along with a number of other specific groups, should remain eligible.
Committee chair Professor Wei Shen Lim said the move was about focusing on those at greatest risk of getting seriously ill: "These persons will benefit the most from a booster vaccination.
"It is important that everyone who is eligible takes up a booster this autumn - helping to prevent them from hospitalisations and deaths arising from the virus over the winter months."
It had previously been announced that the age cut-off for routine eligibility of the flu jab was also to be set at 65, after that too was reduced to 50 during the pandemic.
The full list of those eligible for a Covid vaccine are:
Residents in a care home for older adults
All adults aged 65 years and over
People aged six months to 64 years in a clinical risk group
Frontline health and social care workers
People aged 12 to 64 who are household contacts of people with immunosuppression
People aged 16 to 64 who are carers and staff working in care homes for older adults
England's Health Secretary, Steve Barclay, said he had accepted the advice, and NHS England would soon confirm details of the rollout, which aims to be finished by December.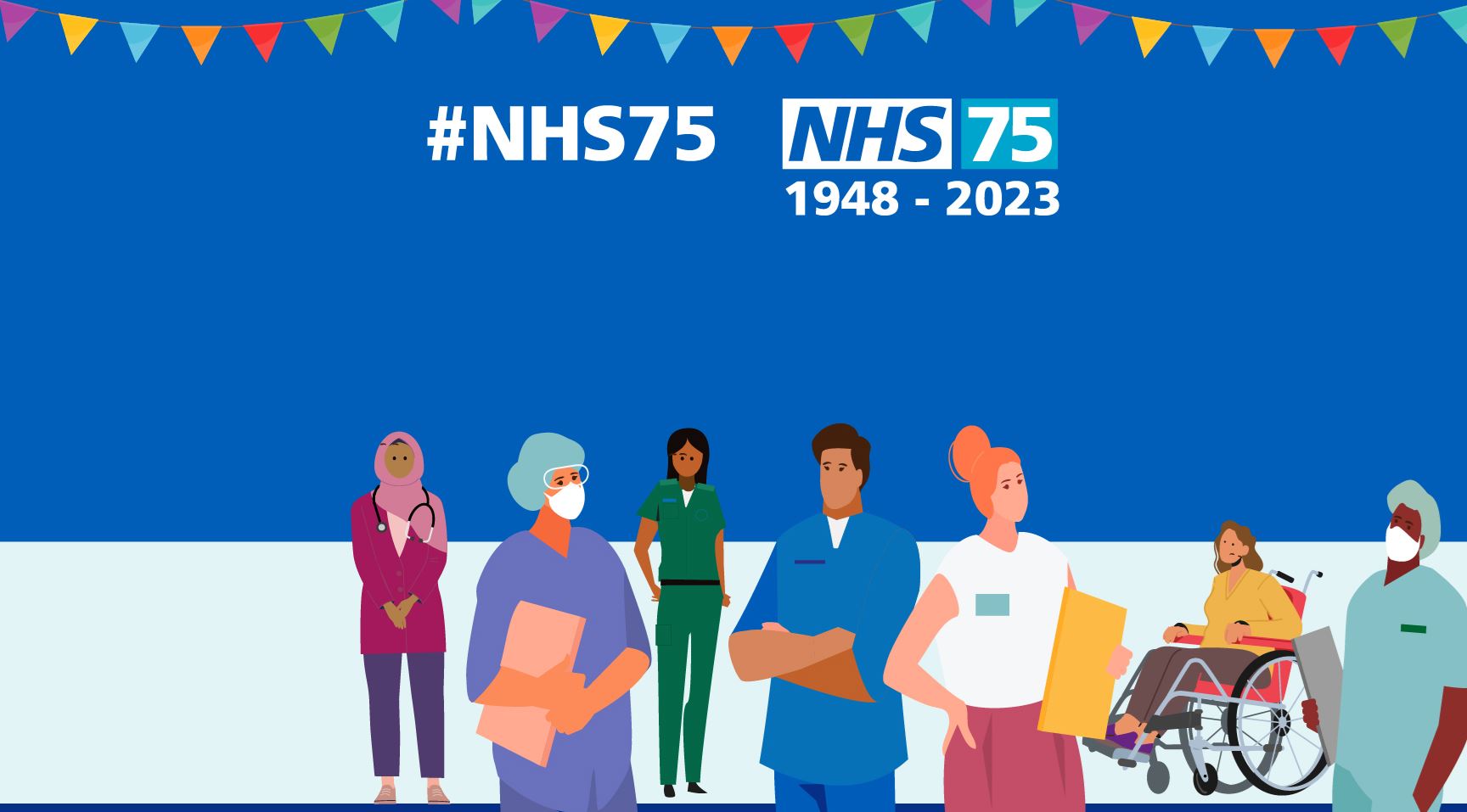 Happy 75th Birthday NHS!
Like many things that are lucky enough to celebrate their 75th birthday, The NHS finds itself facing some ups and downs today. The heart is beating strong, but the knees are not what they used to be!
Like much of the NHS, The Harefield Practice has seen some difficult times of its own over recent years, and as we mark this historic moment, we can reflect on the principles that guide us and our NHS.
1. The NHS provides a comprehensive service, available to all
2. Access to NHS services is based on clinical need, not an individual's ability to pay
3. The NHS aspires to the highest standards of excellence and professionalism
4. The patient will be at the heart of everything the NHS does
5. The NHS works across organisational boundaries
6. The NHS is committed to providing best value for taxpayers' money
7. The NHS is accountable to the public, communities and patients that it serves
(hee.nhs.uk)
These are tough times and there are tougher times ahead.
Industrial action in our hospitals by Nurses, Junior Doctors, Consultants, Radiographers and by the Ambulance Service has increased the pressure on our practice immensely.
However, we have increased our operating hours, our staff numbers and our appointment numbers to help shield our patients from the impact.
Although the number of patients registered with us has not changed significantly over recent years, it is a fact of life that we are all getting older. Our patient population has aged by approximately 45,000 years and the number of requests for appointments annually has increased more than fivefold since 2018.
As with all GP Practices, we have been required to introduce triage systems to ensure that our appointments are allocated based on clinical need and we have welcomed new Doctors, Nurses, Pharmacists and Phlebotomists to our team this year to lessen the impact of triage felt by our patients.
In 2022, more than 300 million people saw their GP in the UK. That's an average of between 4 and 5 GP appointments per year for every single person in the UK.
In Harefield, that number is between 12 and 15 times per person per year, and while we have been highlighted as an area of exceptional need in the UK, the £92 per year that we are funded to provide that service, results in some of the very best value for money within the NHS.
NHS England has grouped practices together into populations of approximately 40,000 – 50,000 patients called Primary Care Networks, and together with our PCN we provide additional resources for our patients alongside the services already provided by NHS England.
For anything that is Urgent, we have an Urgent Care Centre,
For Minor Injuries, we have a Minor Injuries Unit,
And for minor ailments there are very many NHS Pharmacists
For Dental Problems we have NHS Dentists,
For eye problems, we have NHS opticians.
There are NHS Audiologists for hearing problems, NHS Podiatrists for Foot Problems and a host NHS mental health services available.
If you have an Emergency, you should contact the Emergency Services or visit the Emergency Department.
Thank you, with utmost sincerity, to all of our patients that use these other resources appropriately.
By not contacting the GP Practice when we are not the part of the NHS that you need, you are helping those that do need us, to access us; and you are helping us save lives in our community.
In the surgery, we are limited now, primarily, by room space.
Our population has not grown, but the needs of our population has outgrown our premises over recent years.
We have already converted rooms to make additional clinical space so that we can attend to more patients simultaneously, and we are already working with NHS Properties to explore options to improve that situation even further.
Meanwhile, huge numbers of additional GP appointments are provided by our PCN Hub and the government's "Pharmacy First" program is well underway. Before calling your GP surgery, visit your Pharmacy First and your Pharmacist will tell you if you need to see a doctor, and if so, where.
As we step forward into the next 75 NHS years, our little practice finds itself as a piece of a much bigger NHS jigsaw puzzle. There is no denying that it is intensely busy, and proposals to improve the pressure on General Practices in the UK are currently few and far between, but we will continue to fight for our patients, and our patients will always be at the heart of everything we do.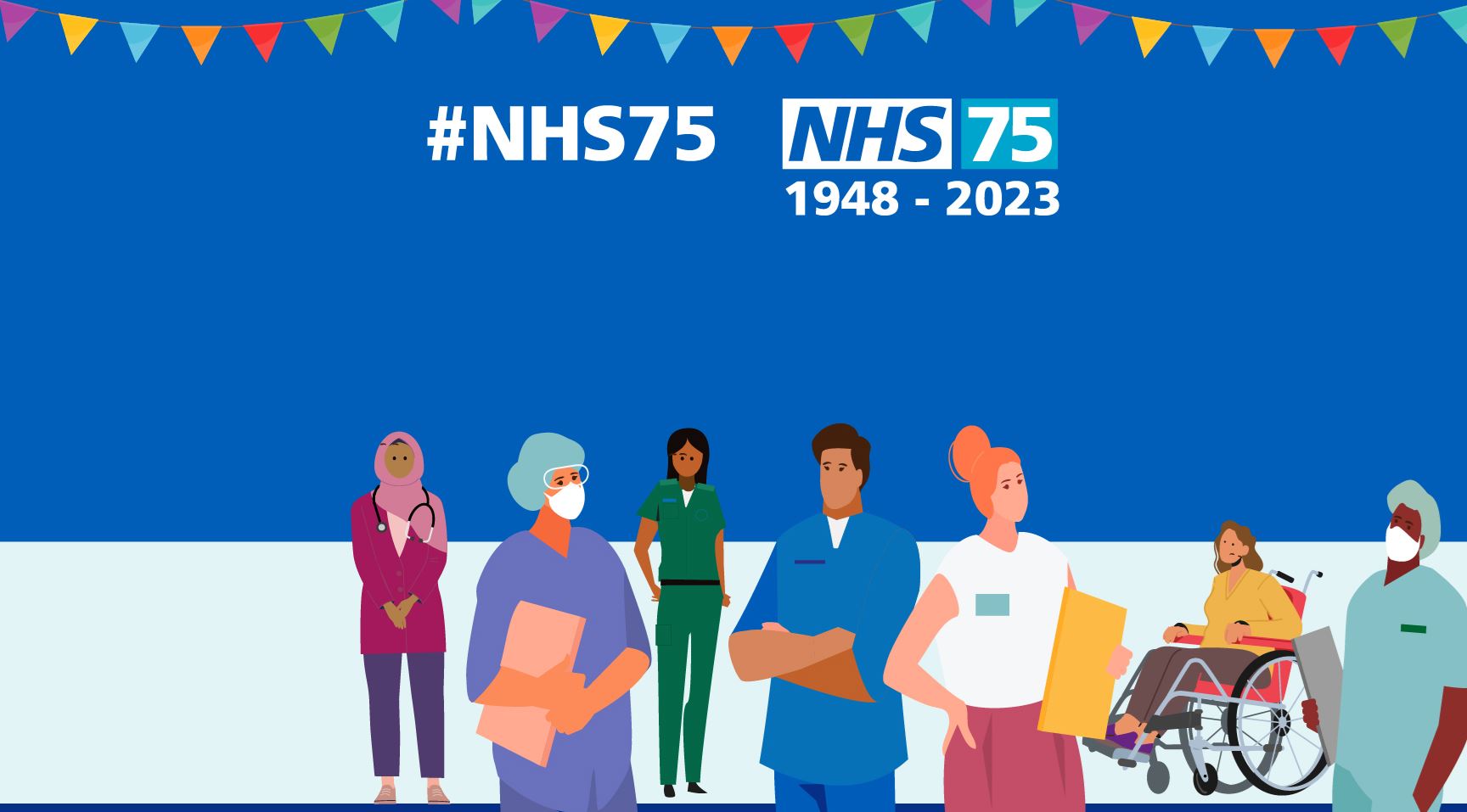 75 Years of the NHS
75 Years of the NHS
The history of the NHS
Treating 1.3 million people a day in England, the NHS touches all our lives, and today we cannot imagine life without it. As we mark 75 years of the NHS, we look back on the achievements of our organisation, as well as looking ahead to the opportunities we have to shape the future. 75 years on, the NHS's founding principles remain intact. The public still support having a national health service, with 94% of people agreeing that healthcare should be free of charge, 84% that care should be available to everyone, and 62% that the NHS made them most proud to be British.
When it was founded in 1948, the NHS was the first universal health system to be available to all, free at the point of delivery. Those principles remain as relevant, and valued, today as they did in the years after the Second World War.
And since then, the NHS has innovated and adapted to meet the needs of each successive generation, always putting patients at the heart of everything it does.
Between 1948 to 1973, the number of doctors doubled, whilst anaesthetics advanced to enable longer and more complex surgery. Large-scale vaccination programmes protected children from whooping cough, measles and tuberculosis. We delivered huge medical advances, including the world's first liver, heart and lung transplant, to pioneering new treatments, such as bionic eyes to restore sight.
Sharp Box Collection
Please note that sharp boxes are no longer accepted for disposals by GP's, pharmacist or hospitals.
Free sharps box collection service Hillingdon Council are providing a free sharps box collection service available to all Hillingdon residents. This collection will be for non-cyto sharps and will include needles, syringes, lancets and needle clippers.
To book a monthly or one-off collection of full sharps box(es), residents can call on 01895 556000. Hillingdon Council have published patient leaflets and posters detailing the service.
Junior doctors strike
Following a ballot in favour of strike action, Junior Doctors will take their second round of strike action on, Wednesday 14, Thursday 15th and Friday 16th June 2023 in a bid to persuade the government to enter talks to achieve pay restoration in relation to salaries that have not kept pace with inflation. GP Trainees (Registrars) will be part of the strike action.
For The Harefield Practice, this means that the Registrars currently completing their GP training with us may be away from work on these dates and for any subsequent rounds of strike action.
Although trainees are considered supernumerary (i.e. are extra provision over and above the normal number of GPs we would have working on any given day), they do provide the practice with very valuable extra resource to see patients. On the strike days, we may not have access to this additional capacity and therefore the number of appointments we offer may be less than usual.
Please be patient when contacting us for an appointment over this time. We will always do our best to help get every patient to the right appointment in a timely way but there will be additional pressure on the availability of appointments and will continue to impact our services until the following week whilst we recover from the loss of provision.
111 and your local pharmacy can be helpful for many medical concerns.
Practice News
Dear Patients
We would like to emphasise that the Practice is open and staff are available for consultations. However, we were sorry to hear that some patients are finding it difficult to access our services and we thought it would be helpful to clarify how we are working in these difficult times.
Due to the Pandemic we have had to adapt the way we provide our services in order to avoid any possible spread of the disease. In April this year we were required by NHS England to introduce the e-Consult system as a means of patients assessing our services, safely. During September, the system was accessed by 2,259 patients and 1001 e-Consults were submitted and the team has been working very hard to meet the unprecedented demand. Whilst many patients have been happy with the system, we are aware using e-Consults is not suitable for some patients. We are feeding back any concerns raised by patients to the e-Consult team and the Clinical Commissioning Group team.
There are two ways to contact the Practice, by telephone or through e-Consult via our Practice website https://www.theharefieldpractice.co.uk/econsult-2. Face to face consultations are available but if a consultation can take place over the phone to the satisfaction of both the patient and the doctor, this will be the preferred option.
If patients are asked to come in, they will be asked to arrive as close as possible to their appointment time and we will endeavour to see them promptly. We have listened to your concerns about the Practice door being closed and from 4 November onwards patients with appointments will be brought into the Surgery and be able to wait in a socially distanced safe place. A maximum of 4 patients will be allowed in the Surgery at any one time.
We continue to be accessible by telephone. The Surgery has had greatly increased demand over the past few months and we are aware that some patients have experienced difficulty in getting through on the phone. We are currently addressing how we can improve telephone access as a matter of priority.
We as a Practice are committed to improving the experience you have when accessing our services and we very much appreciate your feedback both positive and negative. Positive feedback is a great boost to staff morale whereas negative feedback can be the basis for improving our service. The best way to give us feedback is via our secretaries at hillccg.harefieldsecretaries@nhs.net
Thank you for all your support and we look forward to continuing to improve our service.
Dr Gill Dale and Dr Adris Lemar, GP partners
The way we access and use services is changing.
Due to the Covid-19 Pandemic, services have changed and this may have affected the ways you can get in touch with health staff and services. The changes have been put in place to support and protect you and our NHS staff to reduce the spread of infection, in order to get you the help you need more quickly so that you may not need to visit the GP surgery or go into the hospital.
We appreciate that some of these changes may be a bit more difficult for some people but it is for your safety and to reduce waiting times. You will be helping us to help you.
Changes to appointments: As well as being able to get health advice from 111 online https://111.nhs.uk/ and 111 by phone, many GP surgery services are now given through telephone and online appointments. In many cases coming into the practice is not needed and you may be able to get the health advice you need over the phone; online or via a video consultation without having to leave your home. You will still be able to come into the GP surgery for appointments if the health staff need to see you face to face.
Changes to referrals: The way your GP refers you for hospital care is also changing. Before any referral, your GP will now be able to get advice and guidance directly from the hospital consultants in the first place, so hopefully you may not have to go into the hospital at all. If the hospital consultant then decides that they want to see you in person, the GP will refer you and you will then be made an appointment to attend the hospital. Our aim is to make sure you have shorter waiting times and better outcomes for you.
The practice is here to help you so if you have any concerns about the care you are receiving please do contact us directly.
Please also remember that we have a Zero Tolerance when it comes to disrespecting or being rude to our staff. They are here to help you so please treat them with respect.
Thank you for working with us to work differently to Help us Help you.
From all the staff at The Harefield Practice