Government Latest announcement
Following the government announcement yesterday we are currently awaiting further details from NHS England for more details as to the plans for rollout. At present all patients over 18 years of age are now eligible for a first or booster vaccination. From Wednesday 15th December you can visit the following website to book your vaccination: https://www.nhs.uk/conditions/coronavirus-covid-19/coronavirus-vaccination/
Please do not call the practice as we have no further details at present and will update our website as soon as more information becomes available.
We look forward to continuing to care for our patients as we respond to the new challenges for the NHS and always value the support of our patient community. Together we care for each other from all at The Harefield Practice.
Evening and Weekend Appointments
Your local NHS is seeking your views about the best times and locations for GP (doctor) and nurse appointments in the evenings and weekends.
Nationally the NHS has asked local practices to review the times to provide appointments at evenings and weekends. We want to capture information to support decision-making and make sure we are providing times, and locations that meet the needs of local people.
We are holding a webinar on the 11th July at 7pm to obtain the thoughts of our patients. Please click the following link to register for the event. https://www.eventbrite.co.uk/e/377165330657
Welcome to The Harefield Practice
Announcement
Dear patients,
Mask wearing will become optional from 19th July 2021 as per government guidelines announced recently. We must stress however that the same guidance suggests caution and recommends ongoing wearing of masks in closed spaces, small areas and where vulnerable people will be present.

As you will often be in close proximity to our clinicians when you come to us, we will continue to ask patients to wear masks on our premises until further notice. This is to minimise disruption to our service and ensure those most vulnerable are still protected when accessing care.
The doors to the surgery are open following government guidelines of hands, face and space.
We will still triage all patient queries via EConsult and will invite patients in as necessary.
The risk assessment carried out for the safety of patients and staff has resulted in 6 patients allowed in the building at any given time.
Therefore this means:
2 patients can be in consulting rooms with clinicians
2 patients can be in the waiting room waiting to be seen
2 patients will be allowed at the front desk for queries.
In order that we can continue to open the surgery we would like that patients help us by following the instructions below before entering the building.
Do not enter the surgery if you have a persistent cough, high temperature or a loss of sense of smell or taste.
Please wear a mask/scarf and sanitize your hands prior to entering the surgery.
Maintain social distancing outside and inside the surgery
The Practice will use a one way system. Receptionist/Doctor/nurse will advise you which door to exit from.
NEWS
Covid-19 Infections are increasing in the local area. If you are experiencing symptoms of Covid, please ensure that you have done a PCR test not just a Lateral Flow Test. For further advice on what to do should your symptoms deteriorate, please click on the link below: https://bit.ly/3qll4mM Thank you.

Changes to Phlebotomy Services at Mount Vernon Hospital
Mount Vernon Phlebotomy (blood tests) will be moving to a booking service from Monday 8th March. This is to adhere to Covid social distancing and to avoid long queues. As a practice we were not involved in this system change. You must book online via https://thh.nhs.uk/bookings/ As your GP practice we apologise for any inconvenience. (Children under the age of 16 cannot attend Mount Vernon Hospital for blood tests)
Online Patient Access
Regrettably, we have been advised by NHS England to suspend online appointment booking. This is to ensure that patients who may have been exposed to Coronavirus do not come into the Surgery without being triaged by our front line staff. You will still be able to request medication. I apologise in advance for the inconvenience this will cause you and hope that we will be able to re-instate this service again soon. Thank you for your understanding.
Covid Vaccine Walk-in service
Opening Times
We will continue to offer a walk-in service at Mead House and Winston Churchill over the festive period. Below are the walk-in times for our clinics:
| | | | |
| --- | --- | --- | --- |
| Day | Date | Winston | Mead House |
| Thursday | 23Dec | 9.30 am - 4pm | 9.30 am - 4pm |
| Friday | 24Dec | 9.30am - 1pm | 9.30am - 1pm |
| Saturday | 25Dec | closed | closed |
| Sunday | 26Dec | closed | closed |
| Monday | 27 Dec | 9.30am - 4pm | 9.30am - 4pm |
| Tuesday | 28Dec | 9.30am - 6.30pm | 9.30am - 6.30pm |
| Wednesday | 29Dec | 9.30am - .630pm | 9.30am - 6.30pm |
| Thursday | 30Dec | 9.30am - 6.30pm | 9.30am - 6.30pm |
| Friday | 31Dec | 9.30am - 1pm | 9.30am - 1pm |
| Saturday | 01Jan | closed | closed |
| Sunday | 02Jan | closed | closed |
| Monday | 03 Jan | closed | closed |
| Tuesday | 04Jan | 9.30 am - 4pm | 9.30am - 4pm |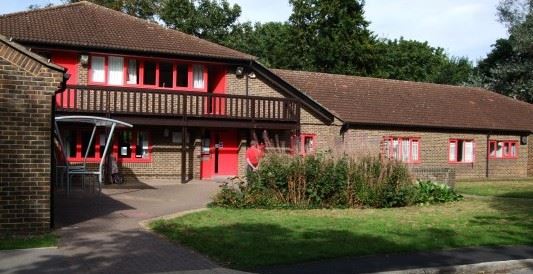 The Harefield Practice - Privacy Notice
What types of personal data do we handle?
We process personal information to enable us to support the provision of healthcare services to patients, maintain our own accounts and records, promote our services, and to support and manage our employees. We also process personal information about health care professionals who deliver services throughout the NHS.
We also use information to support and monitor the health services commissioned in England to enable the delivery of high quality healthcare. This type of information will usually be provided to NHS England in an aggregate or anonymised form, so that we do not identify an individual.
Sharing your information
There are a number of reasons why we share information. This can be due to:
Our obligations to comply with current legislation
Our duty to comply with a Court Order
The patient has consented to disclosure
Security of your information
We take our duty to protect your personal information and confidentiality seriously. We are committed to taking all reasonable measures to ensure the confidentiality and security of personal data for which we are responsible, whether computerised or on paper.
All staff are required to undertake regular information governance training. The training ensures that staff are aware of their information governance responsibilities and follow best practice guidelines ensuring the necessary safeguards and appropriate use of person-identifiable and confidential information.
Under the NHS Confidentiality Code of Conduct, all our staff are also required to protect your information, and inform you of how your information will be used. This includes, in most circumstances, allowing you to decide if and how your information can be shared.
Everyone working for the NHS is subject to the common law duty of confidentiality. Information provided in confidence will only be used for the purposes advised and consented to by the service user, unless it is required or permitted by the law.
North West London DPO Service: infogovernance@nhs.net North West London DPC: Mohital Haque
Information Governance Lead: Dr A Lemar Caldicott Guardian: Dr G Dale
Your data matters
You can choose whether your confidential patient information is used for research and planning. To find out more visit: nhs.uk/your-nhs-data-matters or click to download the data information sheet below.
Fit Note
Temporary change to fit notes
For Statutory Sick Pay (SSP), where employees go off sick on or after 10 December 2021, employers can only ask employees for proof of sickness (such as a fit note) after 28 days of sickness (including non-working days). Proof of sickness cannot be requested earlier than 28 days.
Fit notes do not have to be provided for DWP benefit claims until 27 January. This will not affect claims to benefit.
These changes are to give GP's more time to work on the Coronavirus (Covid-19) booster programme.
If you are concerned about your health condition, you should continue to see your GP.
Doctors issue fit notes to people to provide evidence of the advice they have given about their fitness for work. They record details of the functional effects of their patient's condition so the patient and their employer can consider ways to help them return to work.
More guidance about health and work issues is available for: taking sick leave