Welcome to
NEWS
Changes to Phlebotomy Services at Mount Vernon Hospital
Mount Vernon Phlebotomy (blood tests) will be moving to a booking service from Monday 8th March. This is to adhere to Covid social distancing and to avoid long queues. As a practice we were not involved in this system change. You must book online via https://thh.nhs.uk/bookings/ As your GP practice we apologise for any inconvenience. (Children under the age of 16 cannot attend Mount Vernon Hospital for blood tests)
Online Patient Access
Regrettably, we have been advised by NHS England to suspend online appointment booking. This is to ensure that patients who may have been exposed to Coronavirus do not come into the Surgery without being triaged by our front line staff. You will still be able to request medication. I apologise in advance for the inconvenience this will cause you and hope that we will be able to re-instate this service again soon. Thank you for your understanding.
Bank Holiday Weekends
Pharmacies
Bank Holidays can affect the opening hours of local pharmacies. Please see below for the local pharmacy in London which have been asked to open over the Easter Bank Holiday extended weekend. Please note that Saturday 3rd April 2021 is not a bank holiday, however there will be some pharmacies who normally open who will be closed on this day.
There maybe additional pharmacies opening which are not listed. If the pharmacy you would like to visit is not listed here, then you can check their opening hours by searching at www.nhs.uk/service-search/find-a-pharmacy
Eastcote Pharmacy
109-111 Field End Road, Eastcote, HA5 1QG
020 8866 2572
Opening Hours
Good Friday 2nd April 2021 10am-2pm
Easter Sunday 4th April 2021 10am-6pm
Easter Monday 5th April 2021 10am-2pm
During December, Covid infections have risen sharply in London and this has led to increased demand for hospital care.
Please be aware the 111 service is currently under extreme pressure in our area. GP surgeries are open as normal, except on weekends and bank holidays.
If you need non-covid medical help this weekend, please call the practice at any time - you will be advised of the extended hours GP service for your area.
If you have COVID symptoms, please go to www.111.nhs.uk or call 111. In a medical emergency, you should dial 999 as usual.
Thank you for supporting the NHS.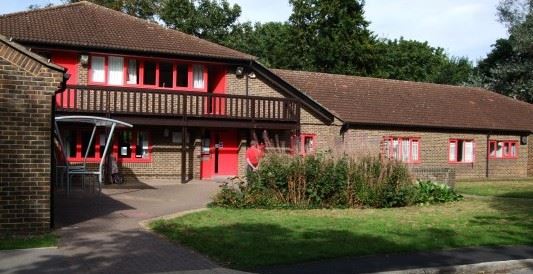 The Harefield Practice - Privacy Notice
What types of personal data do we handle?
We process personal information to enable us to support the provision of healthcare services to patients, maintain our own accounts and records, promote our services, and to support and manage our employees. We also process personal information about health care professionals who deliver services throughout the NHS.
We also use information to support and monitor the health services commissioned in England to enable the delivery of high quality healthcare. This type of information will usually be provided to NHS England in an aggregate or anonymised form, so that we do not identify an individual.
Sharing your information
There are a number of reasons why we share information. This can be due to:
Our obligations to comply with current legislation
Our duty to comply with a Court Order
The patient has consented to disclosure
Security of your information
We take our duty to protect your personal information and confidentiality seriously. We are committed to taking all reasonable measures to ensure the confidentiality and security of personal data for which we are responsible, whether computerised or on paper.
All staff are required to undertake regular information governance training. The training ensures that staff are aware of their information governance responsibilities and follow best practice guidelines ensuring the necessary safeguards and appropriate use of person-identifiable and confidential information.
Under the NHS Confidentiality Code of Conduct, all our staff are also required to protect your information, and inform you of how your information will be used. This includes, in most circumstances, allowing you to decide if and how your information can be shared.
Everyone working for the NHS is subject to the common law duty of confidentiality. Information provided in confidence will only be used for the purposes advised and consented to by the service user, unless it is required or permitted by the law.
North West London DPO Service: infogovernance@nhs.net North West London DPC: Mohital Haque
Information Governance Lead: Valerie Beard, Practice Manager Caldicott Guardian: Dr G Dale
Your data matters
You can choose whether your confidential patient information is used for research and planning. To find out more visit: nhs.uk/your-nhs-data-matters or click to download the data information sheet below.